FULLY EQUIPPED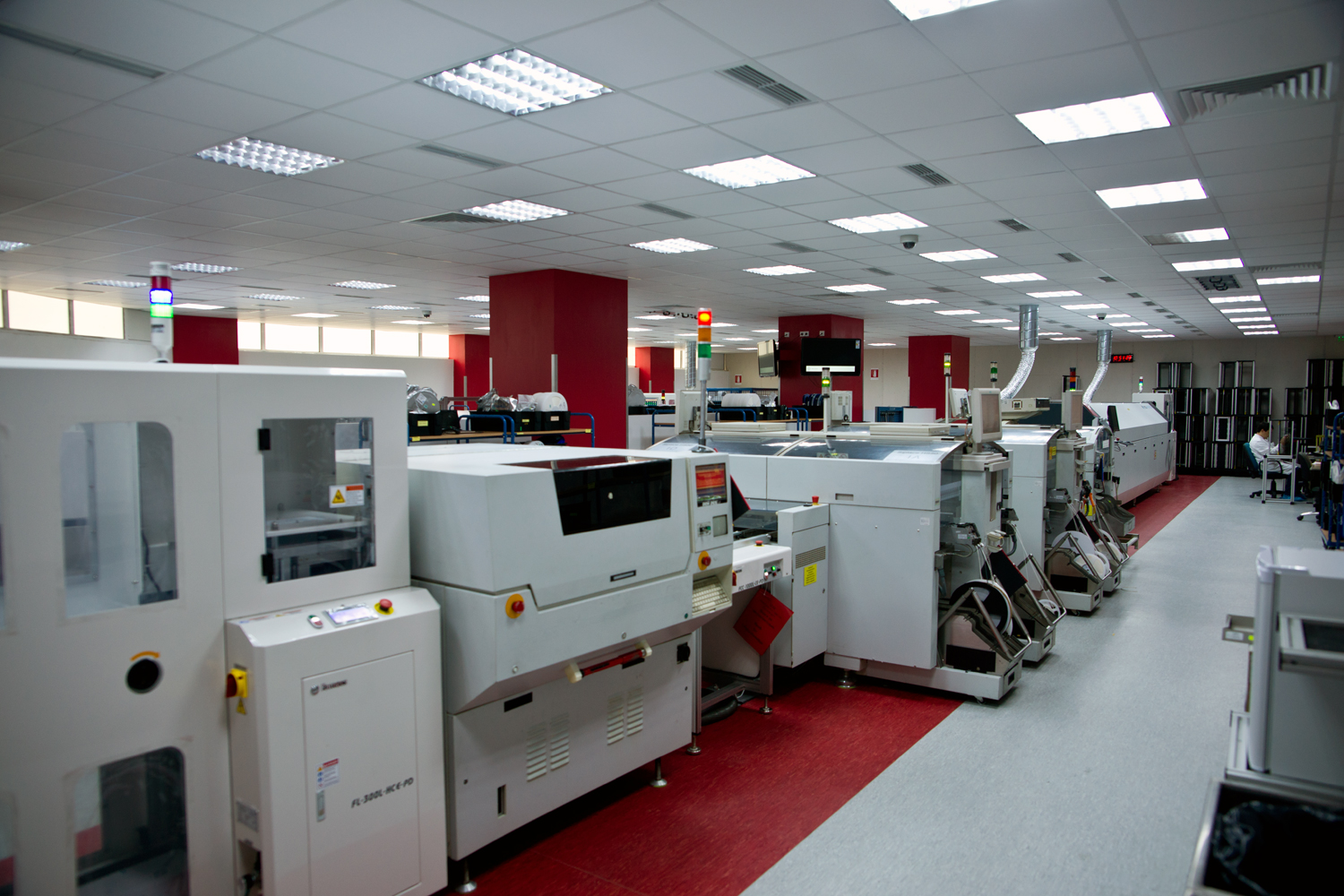 Equipment
There are 4,500 square meters of manufacturing and office space in our manufacturing site (spread across 3 floors).
The factory is designed for the manufacture of medium and large quantities.
In order to meet the high demands of our customers state of the art equipment is available for all processes.
SMD assembly
Air-conditioned ESD area.
The latest high performance SMD assembly machines from Siplace. All standard construction sizes can be processed.
Currently, there are 4 SMD manufacturing lines installed (consisting of template printers, dispensers, Pick&Place assemblers, chip shooter and a re-flow oven with N2 atmosphere). 5 million components can be assembled each day.

THT assembly
At the moment there are 26 work spaces set up for manual assembly; these can be extended at any time if required.
In addition there are 2 wave solder systems in operation.

Testing concepts
Work spaces for visual inspection
PC based and stand-alone functional test systems (FCT)
PC based in-circuit test systems (ICT)
AOI (Automatic Optical Inspection) - currently 3 systems in use
X-ray system for x-ray inspection of assembled circuit boards.
EMC laboratory
Our EMC laboratory is available for EMC pre-checks.

Climatic chamber
Climatic chamber for carrying out temperature and environmental tests in-house.
Varnishing
Varnish chamber for selective and complete coating of electronic components.
Component preparation
Comprehensive equipment for cutting, bending, beading and processing electronic and electro-mechanical components.
Multi-coloured printing
Tampon printing machine for multi-coloured printing on various materials.