WE ARE HERE
Head Office
E.I.S. GmbH
Röthenbach
Management
Factory Bulgaria
Syscoset Electronics Ltd.
Sofia
Production / Development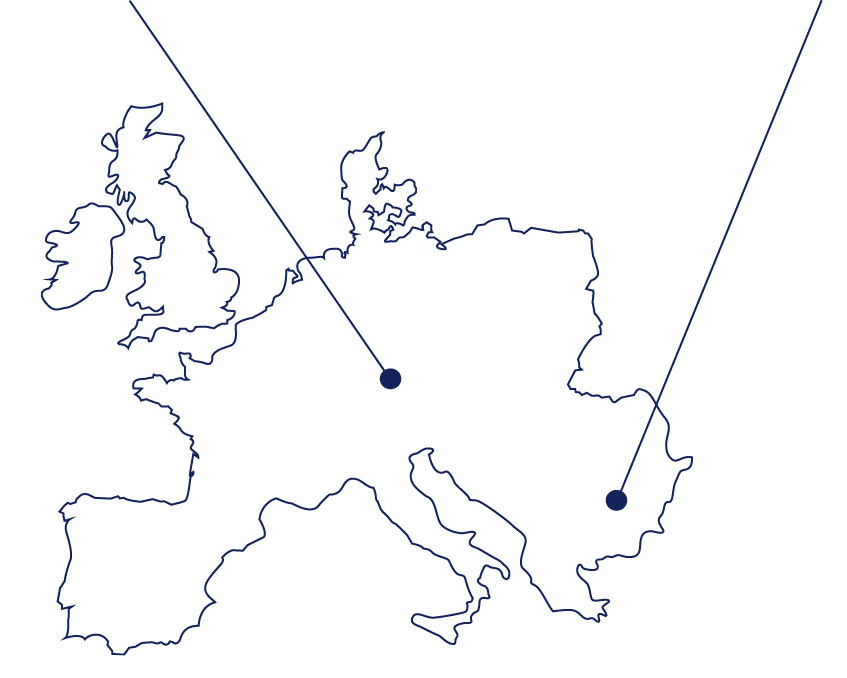 There are currently approx. 350 employees active at our company locations.
Germany
We are active where our customers live - central Europe was and is one of the most important markets for electronic modules. Even our internationally active customers generally have their central expertise in Germany. E.I.S. GmbH in Röthenbach near Nuremberg with the central functions of project management, purchasing and sales, customer service and procurement is a professional service provider for your electronic modules. We are close by and we speak your language.
We supply and control development and production sites in Sofia/Bulgaria from here.
Bulgaria
Syscoset Ltd. was founded in 2002 in Sofia/Bulgaria as a 100% affiliate of E.I.S. GmbH. The technical universities and technical colleges near by, from which we can expand our young, highly qualified and motivated specialists at any time, the ever interesting salary rate of workers, the well constructed logistics infrastructure with the direct access to the Sofia airport as well as the lack of customs duties, all make this production site particularly attractive. Thanks to the option of flexible work-time management, which allows for up to 4 shifts, we can also work through peak workloads quickly and flexibly.
The core skills of Sysco Set are the development and production of electronic components for use in household devices, in the automotive sector, the industrial sector and in the medical field. Our specialists will support you with advice from the conception of your product to serial maturity.